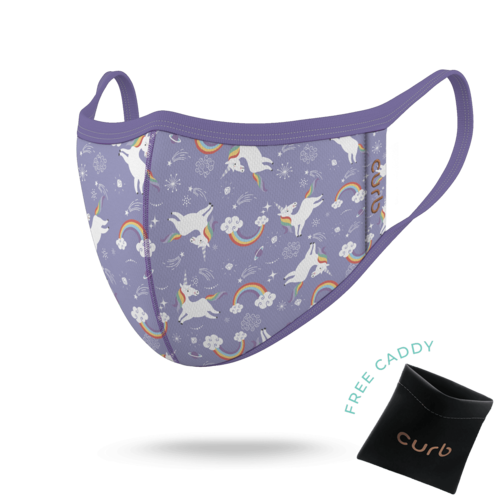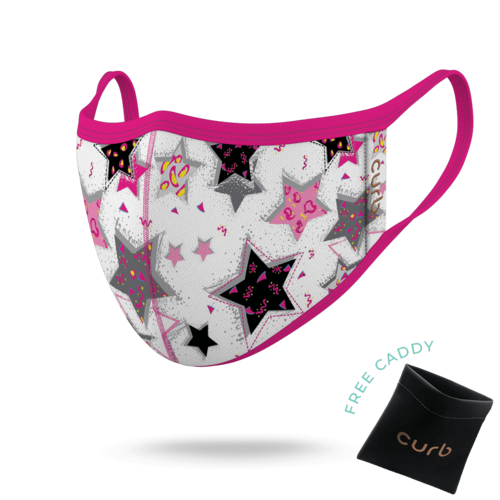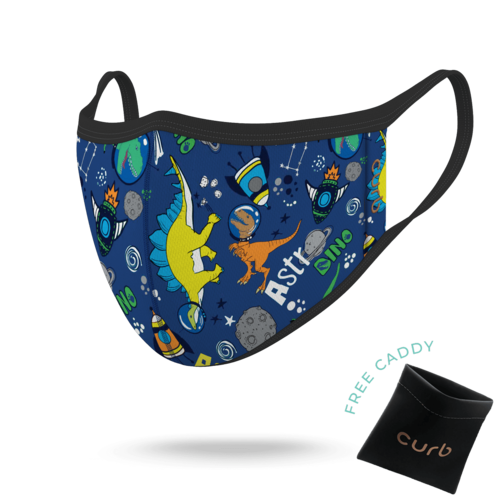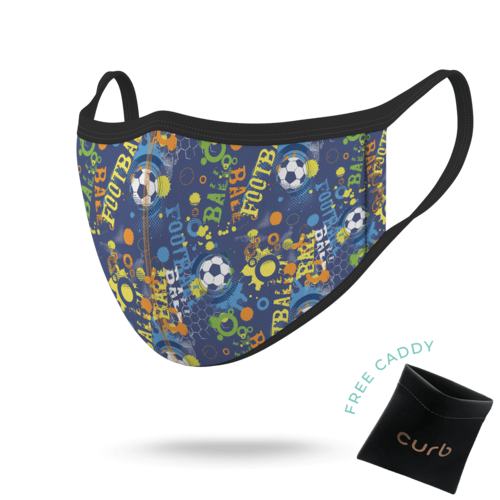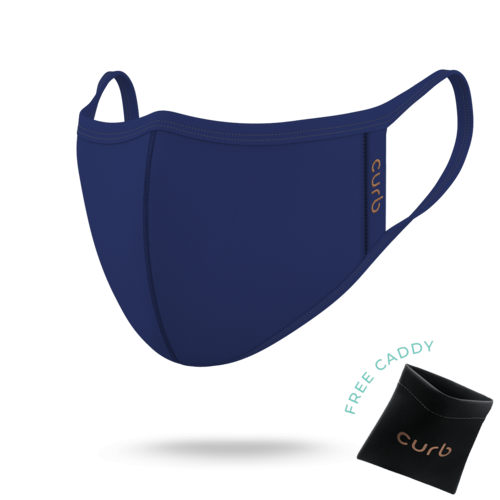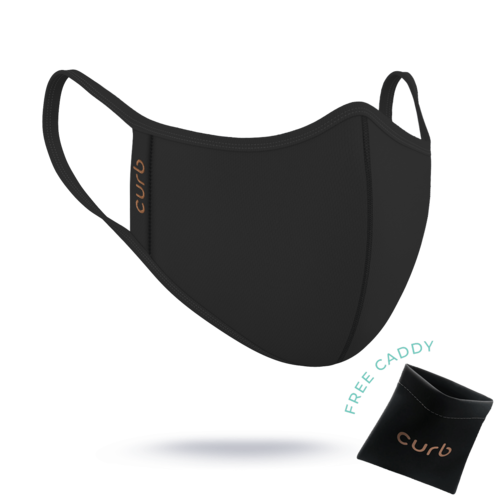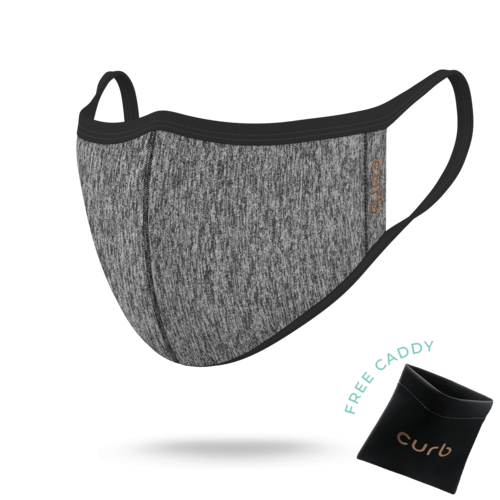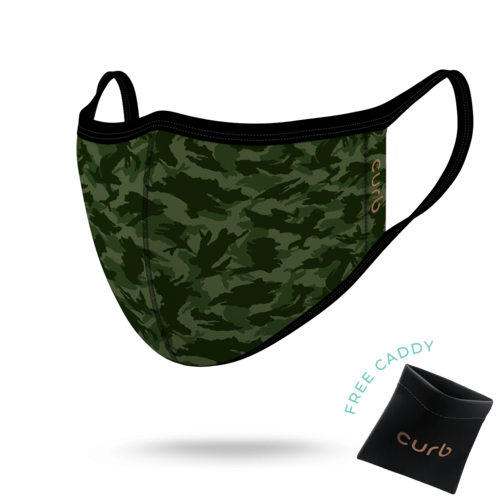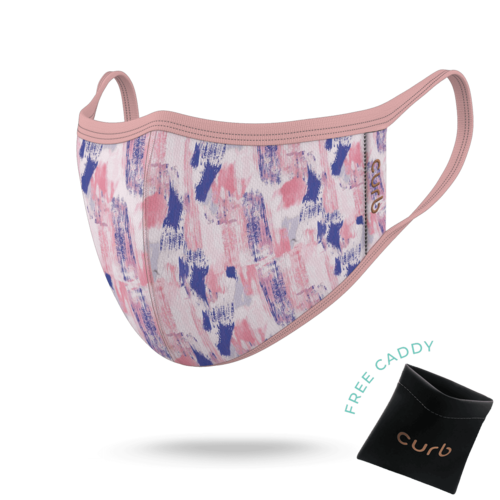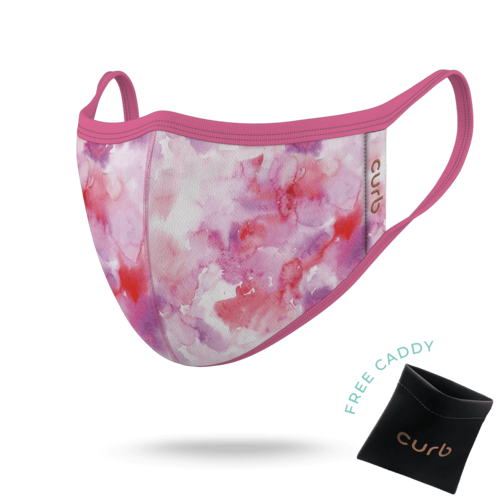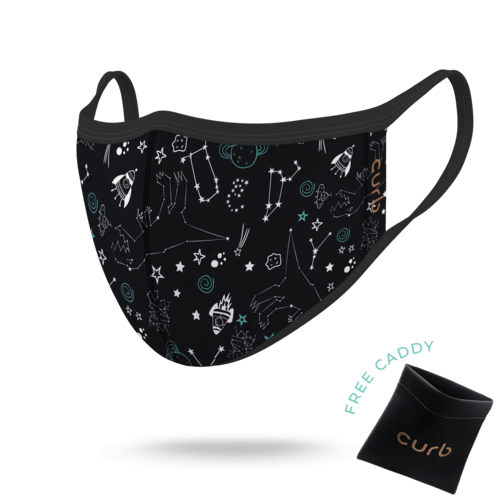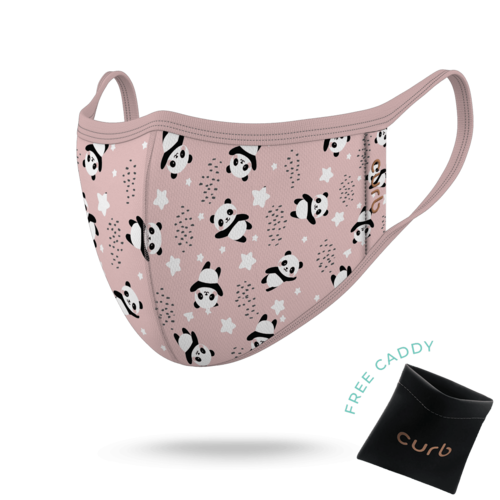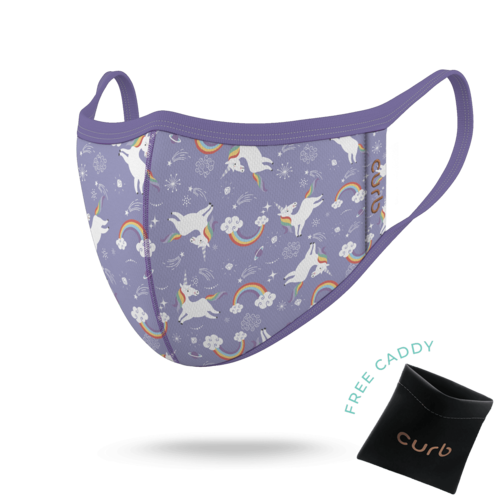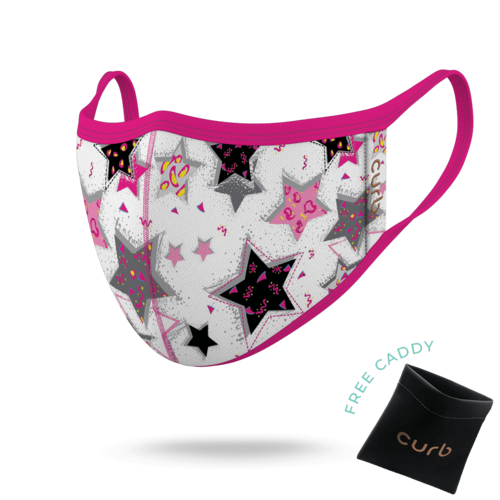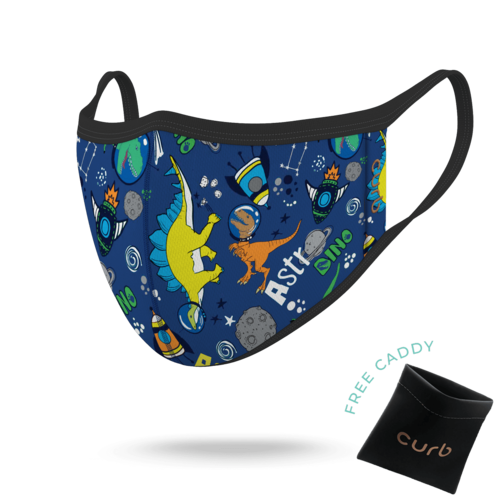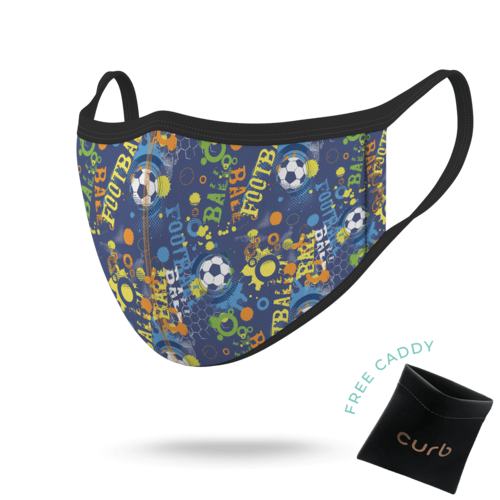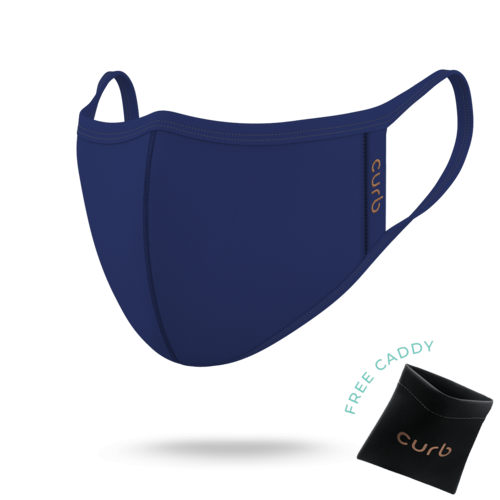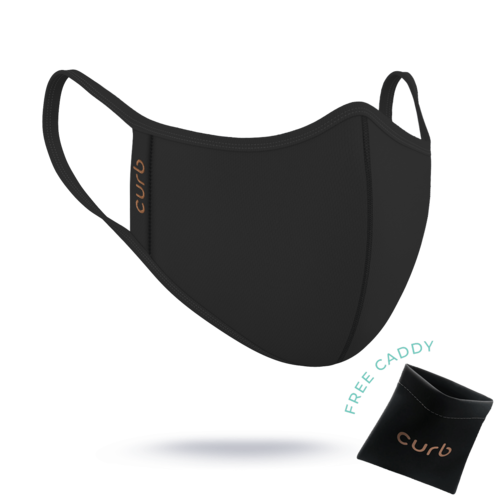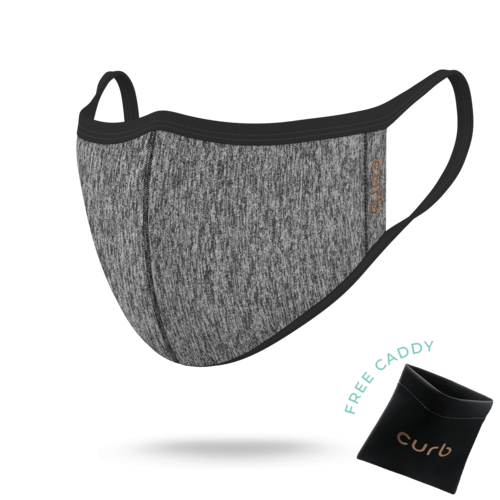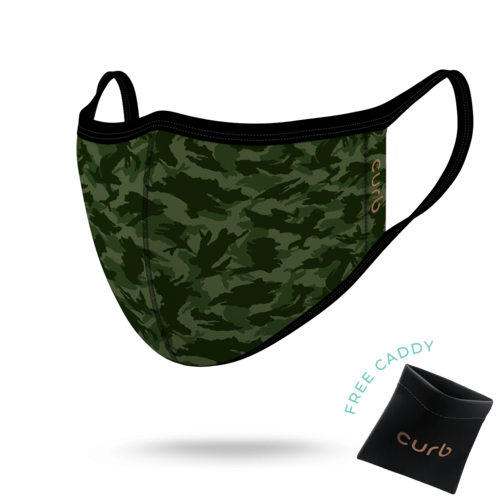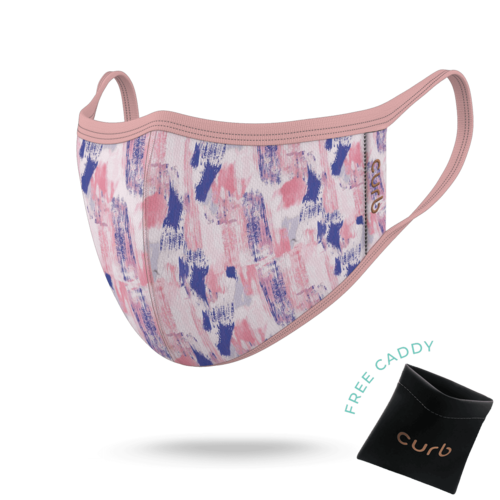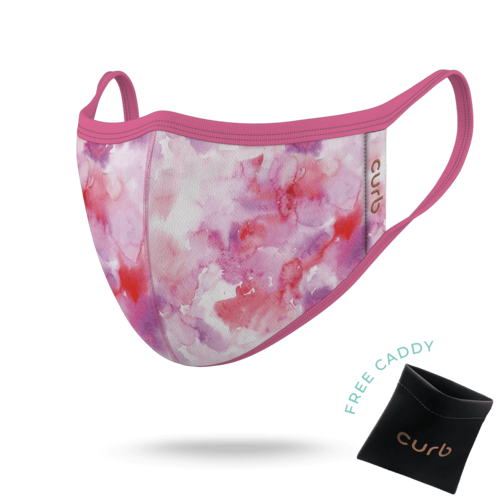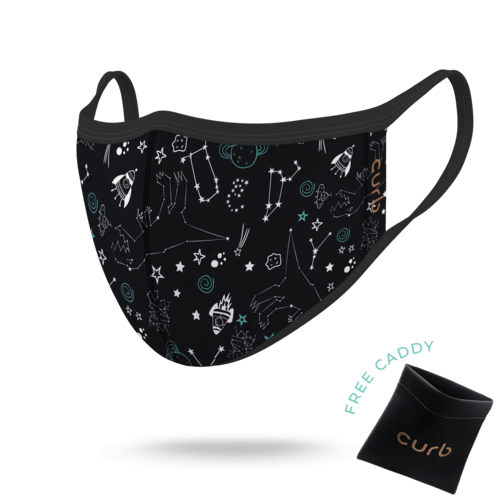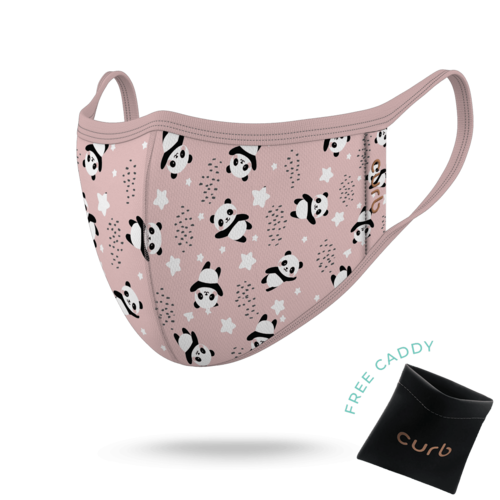 Curb for Kids
Code
£0.00
£12.00
Incl FREE Postage
raiting star
raiting star
raiting star
raiting star
raiting star
1 review
---
We're sorry it's out of stock
We can let you know when it's available if you enter your email address below.
Send this to a friend
Enter your friend's email address and, if you want, include a message and we'll send your friend an email about this product.
You will earn

0

reward points with this purchase
Product tabs
Breathable 

fabric. Maximum airflow and comfort

Cotton lining. 

Ultimate softness against your skin 

3 Layer Technology.

 Essential protection

Spacer Layer.

 Breathe with ease

Dual-Fit.

 One mask, two ways of wearing 

Stretchable.

 Supreme comfort

Reusable.

 For a greener planet

Speak-Easy. Air pocket for better breathing and talking
Masks need to breathe as much as you do. Curb is one of the most comfortable masks you can wear. 
Our 3D 'Spacer' layer is an open, breathable fabric that provides maximum isolation between the inner and outer layer, acting as a powerful filter and cooling system.  
This removes heat and moisture from the skin and the mask liner – making it one of the most comfortable masks you can wear. 

1. Cotton Comfort Layer. Ultimate comfort and airflow
2. Curb Spacer Layer. 3D temperature regulating open cell technology
3. Outer Defence layer. Rapid drying and moisture repellant

Composition: 45% Cotton, 50% Polyester, 5% Elastane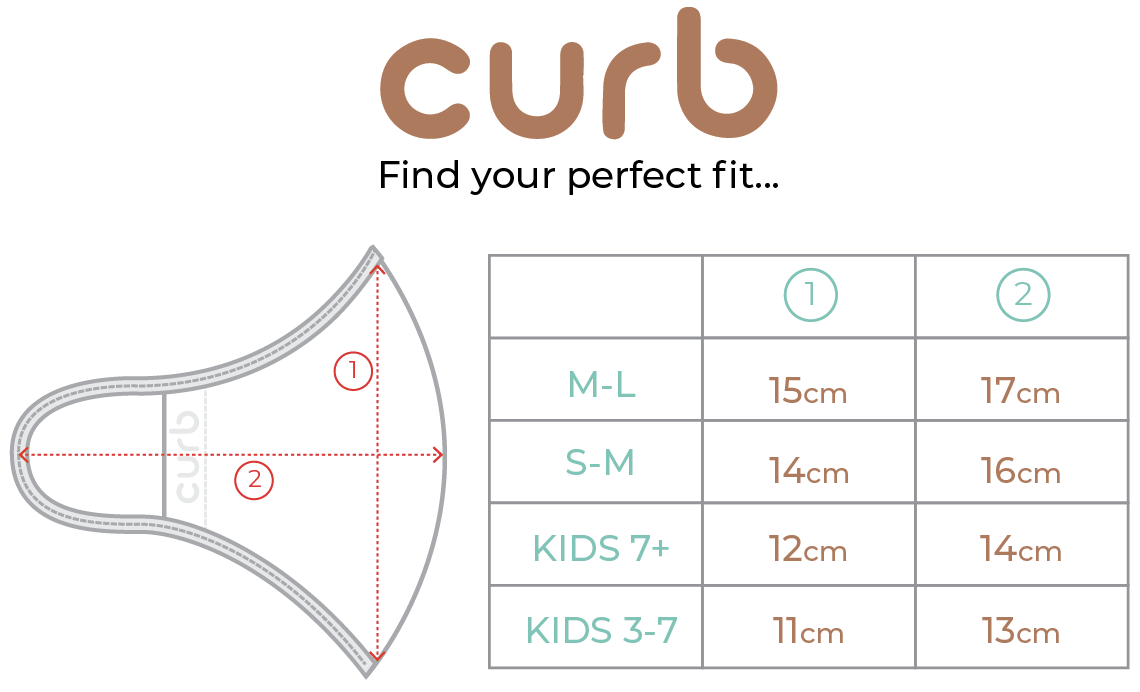 Please note the ear loops on Curb Masks are elasticated and will stretch slightly beyond the above measurement. 
Measurement 2 is from nose to ear (half face width). 
How to use your Curb Mask
You've made the crucial decision to buy one of the best face coverings in the market now let's ensure you get effective use from it by wearing it removing it and washing it properly to protect both yourself and others.
Putting on your Curb Mask
Please wash or sanitise your hands before putting on your mask. Hold onto the ear loops avoiding touching the front of the mask (on both the inside and outside) and pull them over your ears. Make sure the mask covers your nose and mouth and fits comfortably without any gaps. Please ensure you are covered from the bridge of your nose to under your chin.
While wearing your Curb Mask
If possible avoid touching or adjusting your mask and if you need to please sanitise/wash your hands first. Do not pull the mask down below your chin and back up as this can transfer infectious particles to your nose and mouth.
Removing your Curb Mask
Replace the mask with another Curb if it becomes damp by pulling the ear loops without touching the front. Once removed please put the mask directly in your Curb Caddy for safekeeping and wash/sanitise your hands.
Washing your Curb
Caring for your Curb is easy and Curbs are designed for up to 50 washes. Simply machine wash at 60 degrees or hand wash in warm water. Please don't use bleach chemicals or disinfectants when washing your Curb and do not tumble dry. As with all reusable masks we recommend washing after every use.
Reviews (1)
raiting star
raiting star
raiting star
raiting star
raiting star
Our little man's Curb Kids is brilliant. He loves the design and is not making any fuss about wearing the mask.